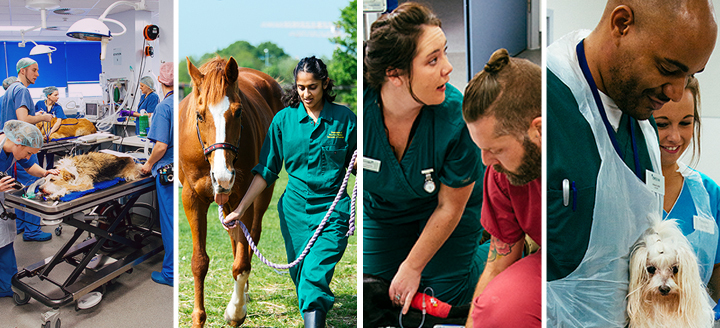 Everybody benefits from a focus on quality improvement. Our patients get better more effectively, our clients appreciate the care that we offer, and our businesses prosper and are able to invest in the further development of its staff and facilities.
Our Continuous Quality Improvement project is about supporting safe, effective, client- and patient-centred, timely, efficient and evidence-based care. By setting up systematic, measurable approaches to continuous quality improvement, we believe that we can reduce avoidable errors, save lives and share, maintain and advance best practice.
We are currently working with veterinary teams to identify the resources needed by the profession, and to encourage the continuous improvement of quality throughout the entire veterinary team. With your help, we will develop practical tools to be used at the point of care, allowing busy veterinary teams to include a consideration of the best available evidence into an afternoon's consultations in a manner that supplements and supports clinical decision making and is not seen as a mandatory guidelines with no clinical freedom to tailor to individual cases.
These resources will be created, specifically focused in the areas of:
Clinical Audit
Benchmarking
Significant Event Audit
Guidelines, and
Checklists
The resources will include step-by-step guides and training materials, practical templates and checklists and will include examples taken from real-life situations reported by veterinary teams; they will be available for free and accessible to all.
Our exciting and new online platform will be launched and made available to you at our Skills Day 2017 on 15 November in London, but if you would like to hear about the project as it progresses, please join our EBVM Network and follow us on Twitter to hear the latest news. As well as sending you general updates we will also be asking you for feedback on our draft toolkits. If you would like to be involved in their production, please let us know how by emailing ebvm@rcvsknowledge.org.