Simply put, evidence-based decisions combine clinical expertise, the most relevant and best available scientific evidence, patient circumstances and owners' values. This is what we mean by Evidence-based Veterinary Medicine (EBVM).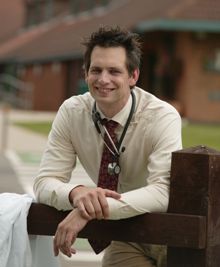 Even though it might seem that every veterinary decision is already based on this principle, EBVM aims to make the decision-making process easier, quicker, and less prone to bias or interference from poor quality studies.
There are five key steps to follow when using best practice to make a clinical decision:1
1. Convert information needs into answerable questions
2. Track down the best evidence with which to answer them
3. Critically appraise the evidence for validity
4. Apply the results to clinical practice
5. Evaluate performance
We recognise that there are barriers to this process:
The information available is often spread over many different sources and practitioners do not have the time or resources to seek them out
There is limited time to analyse the evidence at the point of care
It is often challenging to evaluate the value of the information, particularly where it has been funded by commercial organisations
The evidence-base in some areas of veterinary science may be poor or even lacking, perhaps because clinical research is not always well focussed upon the needs of practice
There is a lack of methodically performed, rigorous, large-scale clinical studies in Veterinary Medicine2
For this reason, we are committed to helping the veterinary community at all stages to navigate these barriers, through a host of activities, grants and resources.
"EBVM is not about pursuing dogma. EBVM is not a home for evangelising zealots. EBVM is another facet of the constantly changing face of veterinary medicine"3
1Cockcroft, Peter and Holmes, Mark (2003) Handbook of Evidence-Based Veterinary Medicine, Oxford: Blackwell Publishing
2Dean, Rachel (2013) How to read a paper and appraise the evidence. In Practice, 35 (5), pp. 282-285
3 Cockcroft (2003) p3.
Further reading
Holmes, M. And Cockcroft, P. (2004) Evidence-based veterinary medicine 1. Why is it important and what skills are needed? In Practice, 26 (1), pp. 28-33