RCVS Knowledge has historically championed Veterinary Science through a variety of means. Prior to the 2013 rebranding of the Trust, the charity made available a vast amount of funding for various veterinary health projects, as listed below.
We continue to be involved in a number of collaborative projects that explore the development of the veterinary profession. Our vision is to become the global intermediary for evidence based veterinary knowledge. As part of this effort, we have awarded a number of cross-discipline grants since 2014.
Back to the top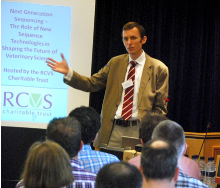 Golden Jubilee Grants - In 2008, the then RCVS Charitable Trust marked its 50th anniversary by awarding over £1,000,000 of funding for 59 research and animal welfare projects in the UK and overseas, the largest of which were two Golden Jubilee grants of £250,000 each; one to the Royal (Dick) School of Veterinary Studies looking at canine ageing and regeneration and the other at Liverpool Veterinary School in veterinary pathogen genomics.

Alan Radford tells us about his Golden-Jubilee grant which was used to sequence 50 new genomes from pathogens of veterinary importance, one for each year of the RCVS trust (in actual fact, over 50 were sequenced!)
David Argyle tells us about his Golden-Jubilee grant used for research into canine ageing and regeneration.
Back to the top

Blue Sky Research Grants - This programme was set up to support veterinary scientific research which was of an exploratory nature. It aimed to fulfil a need for pump-priming basic and translational research in a vibrant but under-resourced veterinary scientific sector.

Allison German tells us about her Blue Sky Research grant which was used for a systematic study of rotaviruses in cats.
Back to the top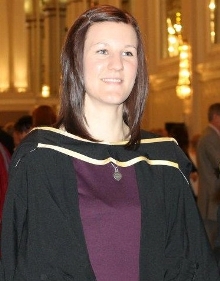 Driving Practice Innovation Award - 2011 marked the 50th anniversary of the veterinary nursing qualification. We celebrated this by introducing a dedicated program which aimed to encourage veterinary nurses to push the boundaries of their role to make a unique difference to animal care.

The Award was won by Sarah Hancill for her idea to produce a peripheral venous catheter care checklist.
Back to the top

Spencer-Hill Equipment Grants - The Trust has made iimportant equipment awards over many years thanks to the generosity of donors including a significant gift from Frances Spencer-Hill. 2011 marked the 50th anniversary of the veterinary nursing qualification. We celebrated this by dedicating the Spencer-Hill program to Accredited Veterinary Nursing Training Centres.

A K9 CPR 'Jerry' manikin for City and Islington College.
Back to the top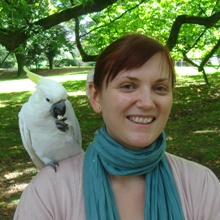 Travel Scholarships - These scholarships were for registered members of the RCVS and candidates registered for a PhD at a UK veterinary school to pursue themes of clinical or non-clinical research involving short-term visits to veterinary or medical centres, research institutes, or to present at conferences.
Hannah Hodgkiss-Geere tells us about her Travel Grant which was used to go to present her research at the 2010 World Stem Cell Summit in Detroit, USA.
Back to the top

Practice Based Diploma Grants - Grants for Practice Based Diplomas gave financial support to vets in practice who achieved a high standard of academic and professional expertise in their chosen subject area (similar to consultants in human medicine) to attain RCVS Diplomas.
Stephen Collins tells us about his grant to do a Practice Based Diploma to become a Recognised Specialist in veterinary cardiology.
Back to the top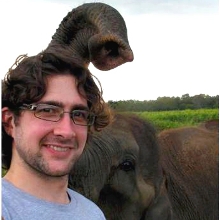 Extra-Mural Study Research Scholarships (EMS) - Qualifying as a vet requires a minimum of 38 weeks placement work, which many students struggle with financially. A legacy from Rosemary Hughes MRCVS made these awards possible.
Chris Snow tells us about his Extra-Mural Studies grant which was used to assess the success of an elephant orphanage's rehabilitation program.