The Library brings together a wealth of print and electronic resources focused on animal health and veterinary science. We also provide a range of services to support your study and to help you keep up to date with the latest clinical research.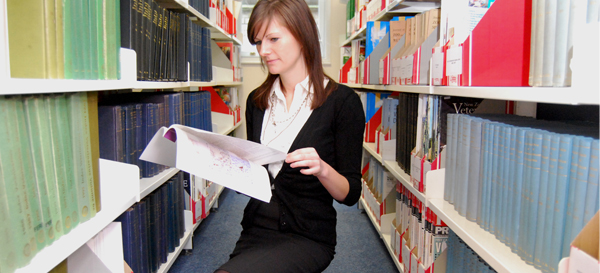 Whether you would like to get your hands on the hard copy, or prefer electronic information at the touch of your keyboard, join the Library to gain access to hundreds of full-text journals, millions of abstracts and thousands of books and reports.
All members of the RCVS, registered veterinary nurses, veterinary students, and members of the public are welcome to visit us and use our resources. Our computer area provides a quiet corner for private study or reading, and staff are always on hand to assist you.
Advance closure notice

RCVS Knowledge and library will close:

- at 3pm on Wednesday 4 March to allow staff to attend a reception at the House of Commons in celebration of the new Royal Charter.

- at 12 noon on Friday 20 March for office refurbishment.

Online library services will be available as usual.