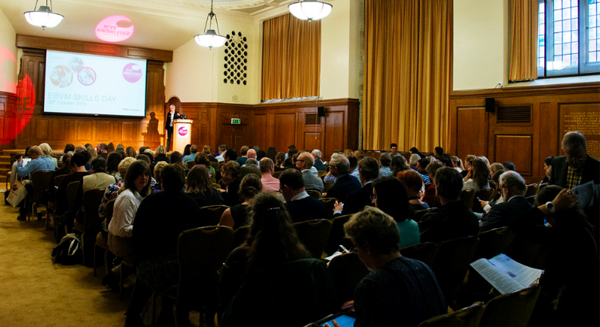 Quality Improvement (QI) is something everyone can benefit from – not just veterinary teams, but animal owners too, and of course, their pets.
QI is about supporting effective, evidence-based care. By implementing systematic, measurable approaches, best practice is advanced, errors can be avoided and ultimately, lives are saved.
But that only scrapes the surface of what successful QI can provide. With an increase in efficiency comes a decrease in business costs, the confidence that we are acting on the best available evidence and, subsequently, an improvement in our mental wellbeing.
As with any new introduction to a profession, guidance needs to be sought from elsewhere – previous adopters if possible. Thankfully there are plenty of industries that have already implemented QI to choose from.
We want to start a conversation around quality improvement, allowing us to learn, not only from those non-veterinary areas, but from each other.
This year's Skills Day, Quality Improvement in Practice, is the perfect place to start.
The event will be held on the 15 November, the day before the commencement of the London Veterinary Show, we invite all those that work in veterinary practice to attend.
The event will run from 10.00hrs to 16.00hrs, allowing those attending from further afield to arrive in London in the morning, attend our Skills Day and still have time to relax and prepare for the busy LVS schedule.
The Skills Day event will explore how the principles of quality improvement can be applied to every day practice. Breakout sessions will include facilitated workshops where delegates will have the opportunity to see real life examples, ask questions, and explore how QI techniques can be incorporated into their practice.
Find out more: Review the programme and secure your place via the registration page.
We look forward to seeing you there – follow us on Twitter to hear the latest news!
Image: Delegates at our Skills Day, 2015