There are currently ten members on the Quality Improvement Advisory Board (QIAB).
Elizabeth Cox RVN
Simon Godsall BVSc cert SAO MSc (VetGP) DMS PDGSM MRCVS
Karlien Heyrman BVM&S MRCVS
Charlie Mitchell BVSc BAEDT MRCVS
Pam Mosedale BVetMed MRCVS
Paul Pollard MVB CertAVP(VC) MRCVS
Alan Radford BSc BVSc PhD MRCVS
Imran Rafi BSc MRCGP FRCP MSc PhD DFMS
Bradley Viner BVetMed MSc(VetGP) DProf MRCVS (Chair)
Katie Waine BVSc MRCVS
Elizabeth Cox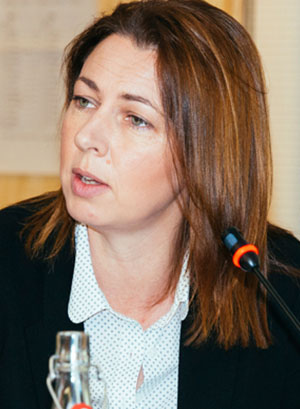 Liz, Chair of VN Council, is a registered veterinary nurse and is employed by Independent Vetcare as Veterinary Project Co-ordinator.
Since qualifying in 1991, Liz has gained a wide range of experience of veterinary nursing roles from single-handed practices to large veterinary hospitals, working for both private and corporate veterinary surgeries, and as a locum for Bristol University.
Since joining VN Council in 2011, Liz has worked on numerous working parties and sat on the Standards Committee and Practice Standards Group.
Whilst enjoying all aspects of the nursing role, her main interest within practice is with VN training, mentoring and supporting all staff. Liz is an experienced clinical coach and has been an RCVS nursing examiner since 2000. She is passionate about the veterinary nursing profession, and its future. She co-chairs the RCVS/BVNA VN Futures project and welcomes the change and challenges that are ahead for VNs.
As a practising nurse and a PSS advocate, Liz is keen for audits to become more common place in veterinary practice. She believes that the development and understanding of the importance and relevance of clinical governance is long overdue in general practice and that nurse engagement will be the key to its success.
Liz hopes that her passion for the veterinary nursing profession and her desire to make clinical governance and audit accessible to all will make her an invaluable member of the QIAB.
VN Council Member category
Veterinary Nurses Council (Chair)
Operational Board
Declaration of Interest is available in the 'Related documents' box.
Simon Godsall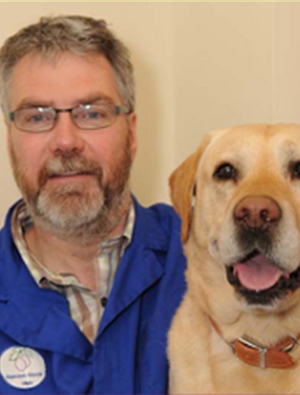 Simon graduated from Liverpool Veterinary School in 1986. After spending some time at Cambridge University he gained a certificate in small animal orthopaedics in 1989. Following this he has worked in both referral and first opinion practices and then for the PDSA where he was involved with staff training and management as well as clinical work. Simon is currently at Damson House Vets, a small animal practice in Solihull.
Simon is a member of the VeNom Management Group. The VeNom Coding Group is a multi-institution group that includes veterinary and IT specialist members from the Royal Veterinary College, University of Glasgow Faculty of Veterinary Medicine (UGFVM), the PDSA, Cambridge Veterinary School, the University of Nottingham School of Veterinary Medicine and Science, and VetsNow. The management group guides the overall direction of the group and deals with technical and IT issues.
Declaration of Interest is available in the 'Related documents' box.
Karlien Heyrman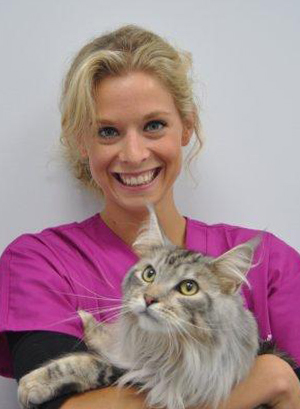 Karlien qualified from The University of Edinburgh in 2010 and has worked in practice in Gloucestershire, and more recently as the Clinical Services Manager at Vets4Pets and Companion Care.
After 6 years in small animal practice she joined Vets4Pets Support Office as Clinical Services Manager in April 2016 where developing a system of clinical governance for the veterinary care. This programme involves setting up the first clinical audits across 400 practices.
Karlien is also involved in creating checklists and best practice guidelines to promote a higher standard of clinical care. She has recently developed a resource toolkit to assist practices in their accreditation process with Practice Standards Scheme, including templates for standard operating procedures (SOPs), and instruction on how to hold, record, and resolve, significant event meetings and audits on a local level.
Karlien hopes to bring a different perspective to the QIAB with her experience working on large scale practice management systems (PMS), clinical audit, and reporting. Being part of the clinical and strategy team from one of the biggest veterinary groups in the UK, Karlien intends to use her network to pilot the resources developed by the QIAB. She is very keen to have more primary practice research carried out, to provide more evidence-based knowledge, relevant to first opinion practices.
Declaration of Interest is available in the 'Related documents' box.
Charlie Mitchell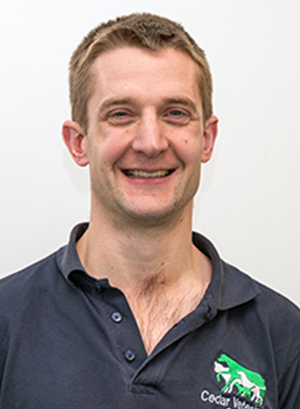 Charlie qualified from Liverpool University in 2004. He has worked at Cedar Veterinary Group since qualifying and became a partner in 2010. He is currently managing director of the practice, dividing his time between managing the practice and clinical equine work. The practice has been established in the area for many years and has evolved from a traditional mixed practice to an independent, progressive, predominately small animal practice.
Charlie has a farming background and is mostly involved with the Equine side of the practice having a particular interest in equine dentistry. He is one of few vets to also qualify as an "equine dentist".
Over the last few years Charlie has developed an interest in clinical audit and protocol-led medicine, particularly how it can be meaningfully applied in practice especially with respect to involving the whole veterinary team with the end goal of using this information to assess quality of care and identify areas for improvement.
Charlie is currently studying towards a certificate in Equine practice. The practice is also a member of XLVets, a collaboration of independent practices committed to improving all aspects of veterinary business and clinical care.
Declaration of Interest is available in the 'Related documents' box.
Pam Mosedale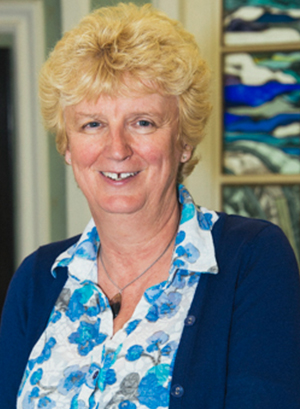 Pam qualified from the RVC in 1979 and worked in mixed practice for the first part of her career, then was a partner in a small animal hospital for 17 years.
Pam joins the RCVS Knowledge QIAB having had extensive involvement with the college. She was a Practice Standards Inspector from the beginning of the BSAVA practice standards scheme and continued with the RCVS scheme, becoming Senior Inspector before moving on to become an independent veterinary investigator.
Pam has been appointed Acting Lead Assessor and Veterinary Advisor since April 2015. She has been involved in assessor training, with particular focus on the consistency of assessment and welcomed the increased emphasis on clinical governance, clinical effectiveness and audit in the new scheme.
She has been a member of BSAVA committees and, as a BSAVA representative on the Practice Standards Group for the last few years, she is always keen to encourage feedback from members.
Pam is editor of the BSAVA Guide to the Use of Veterinary Medicines, an SQP assessor for AMTRA and still does some locum work in her spare time.
Pam first got involved in clinical governance when on BVHA council when she started to look into whether clinical audit could be applied to veterinary practices. She wrote the first article published in the UK on clinical audit in veterinary practices in 1999.
Pam has spoken at BSAVA Congress, BVNA congress, SPVS Congress, BEVA clinical audit workshops, CAW TP conference and on RCVS webinars about Clinical governance and clinical audit.
Declaration of Interest is available in the 'Related documents' box.
Paul Pollard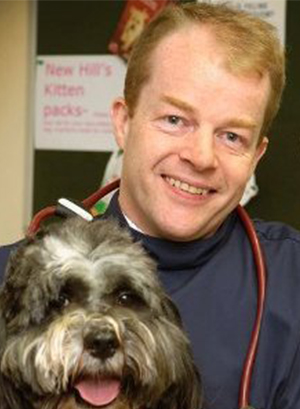 Paul qualified from the University College Dublin in 1990. After spending some time in mixed practice in Ireland and had a role at Greenmount College where he taught Agriculture and Veterinary Nursing. His special interest areas are in ultrasound, and veterinary cardiology.
He is past Chairman of the Northern Ireland branch of the British Small Animal Veterinary Association, a term he held for three years. Having most recently come from a Hospital on the Isle of Wight where he was a Clinical Director, he is now the Head Veterinary Surgeon at the Beaumont Sainsbury Animal Hospital, the practice for the RVC.
At the Beaumont Sainsbury Animal Hospital audits are completed on a monthly basis, to ensure and promote more work based on current evidence and best practice. Paul hopes to bring to the QI Board a realistic expectation of what is capable in practice, and the drive and resources to ensure that this happens within veterinary hospitals.
Declaration of Interest is available in the 'Related documents' box.
Alan Radford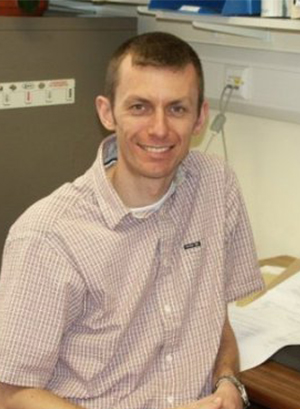 Alan qualified from Liverpool Veterinary School in 1993 having also obtained a BSc in molecular biology. After a short locum in Newcastle, he completed an internship in Dublin in Small Animal Medicine. He then returned to the UK to do his PhD on the mechanisms of feline calicivirus persistence. He is currently appointed as Reader in Infection Biology at the University of Liverpool.
Alan is a member of the European Advisory Board of Cat Disease and, since 2008, has been heading up SAVSNET, the Small Animal Veterinary Surveillance Network. SAVSNET collects large volumes of companion animal electronic health data from UK veterinary practitioners and diagnostic laboratories. These are collated centrally, and used for research and surveillance. These data can also be used to describe practice variation in a range of different measures, offering exciting opportunities for clinical audit through real-time benchmarking.
Alan was the recipient of the RCVS Knowledge Golden Jubilee Grant. The funding was used to establish VETseq, a collaboration between the Veterinary School and the Centre for Genomic Research at the University of Liverpool. Visit our grants page to learn more about this exciting project.
Declaration of Interest is available in the 'Related documents' box.
Imran Rafi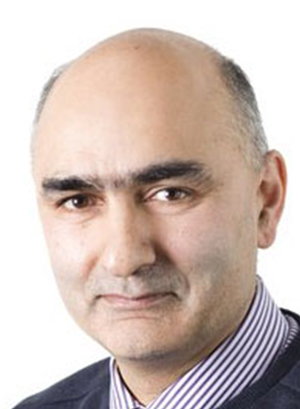 Imran Rafi qualified as a general practitioner from Newcastle University in 1988. He also holds a bachelor's degree in computer science and a PhD in medical oncology. Imran became member of the Royal College of General Practitioners (RCGP) in 2000 and shortly afterwards completed a Master's degree at St George's in Public Health Medicine. He is a Fellow of the Royal College of Physicians and obtained a Diploma in Forensic Medicine Sciences in 2009.
Dr Rafi is a GP Principal and Senior Lecturer in Primary Care Education at St George's, University of London. He is Chair of the RCGP Clinical Innovation and Research Centre (CIRC), which oversees the clinical priority programmes and quality improvement initiatives for the College, as well has facilitating research through the RCGP Scientific Foundation board and the Research Ready scheme.
The QI work that the CIRC covers has ranged from developing QI framework in practice, work on national audits including for Cancer in Primary Care and the National Review of Asthma Deaths. The RCGP has also produced extensive educational resources, creating toolkits for implementing QI in everyday practice.
Dr Rafi has a particular interest in genetics and has been a member of the Health Education England Genome Advisory Board and the Human Genome Strategy Group Service working group. He is currently funded by Health Education England on the Masters Medical Genomics course at the University of Cambridge.
Declaration of Interest - will be available.
Bradley Viner (Chair)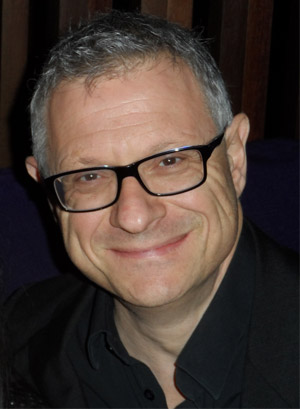 Bradley Viner qualified from the Royal Veterinary College in 1978 and after a year working as an assistant established his own small animal practice in Pinner, Middlesex. This has now grown to a group of five practices in North West London, employing approximately 40 support staff and nine veterinary surgeons, including his son, Oliver.
Bradley joins the QIAB as Chairman. He is also currently a Trustee for RCVS Knowledge and is Senior Vice President of the RCVS.
Bradley has been involved in a wide variety of media and PR work on radio, television, books, and the press. He has authored a range of materials and articles on clinical governance including his book Success in Veterinary Practice: Maximising Clinical Outcomes and Personal Wellbeing (Wiley, 2010).
He is best known within the veterinary profession for his regular 'Reflections' column in the Veterinary Times.
Bradley is an advocate for the recognition of the skills required to become an advanced general practitioner, having completed a MSc and Professional Doctorate with Middlesex University, concentrating on the application of clinical auditing to the veterinary profession.
Bradley was President of the RCVS from 2015 - 2016
Council Member category
Committee membership
Declaration of Interest - will be available.
Katie Waine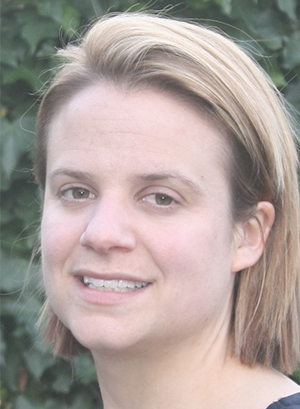 Katie qualified from the University of Bristol in 2008. She worked in mixed and farm animal veterinary practice in the southwest for three years before relocating to the East Midlands. Here she spent some time as a lecturer and course leader on a veterinary nursing foundation degree course and as a veterinary surgeon in mixed practice. This was interspersed with time spent volunteering abroad and working as a locum in mixed, small and farm animal practice.
Katie is currently working towards the RCVS Certificate in Advanced Veterinary Practice and started her PhD at the Centre for Evidence-based Veterinary Medicine in January 2014.
As part of her PhD, Katie has been working with three farm animal practices to conduct prospective and retrospective clinical audits. By working closely with the vets in these practices she has discovered what the vets do and don't understand about audit, the pitfalls of putting some of the existing advice into practice, and some of the barriers to this process.
Katie brings to the QIAB the knowledge and experience of clinical audit that she has acquired during her PhD. She believes clinical audit can play a very important part in improving the care that is provided to veterinary patients, but above all it must be relevant, and achievable. Although her PhD has focused on the use of clinical audit in farm animal practice, the underlying principles are applicable to all types of practice.
Declaration of Interest is available in the 'Related documents' box.