18 February 2016

We are pleased to announce that Adele – our Archive and Digitisation Assistant – is running the Virgin Money London Marathon 2016 in aid of RCVS Knowledge.
The London Marathon is the largest one-day fundraising event on the planet and we at RCVS Knowledge were delighted to offer a charity running place. This place will help us raise vital funds to advance veterinary knowledge and make a difference to animal health, treatment and welfare worldwide.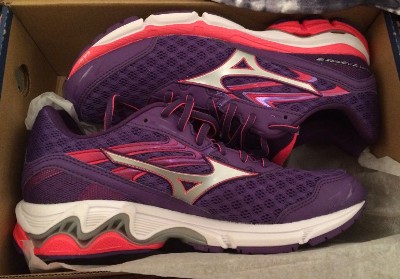 When: Sunday 24th April
Where: London
Distance: 26.2 Miles
Fundraising target: £1,850
Adele – who joined the charity in January 2016 – has already begun her training, using a training schedule monitored by the office team to keep her motivated!
Adele says: "As a dancer for many years I'm no stranger to a bit of blood, sweat, lycra and tears but If my dancing days have taught me anything, it's that with hard-work and determination you can mentally and physically take on any challenge and this particular challenge I could not let pass me by. Not only am I taking on the London Marathon for the fact it's been on my bucket list for several years but because this was an opportunity to raise money for RCVS Knowledge, the very charity I work for and a mission my colleagues and I pursue every day - to support the veterinary profession with evidence based learning. I'm a big softy when it comes to animals, particularly the cute, fluffy kind (I have an adorable Syrian hamster called Audrey) so I know my fundraising target will keep me motivated and on track with my training.
The Knowledge team have been so supportive of my decision to take this on. So far I've been building up general fitness and strength in my legs with gym sessions as well as couple of 5k runs. I need to be patient with my progress in these early days as I can't risk getting an injury but I should be running 10k by the end of this month.
I'll be blogging about my training throughout so feel free to follow my progress and don't forget to sponsor me. Thanks!"
If you would like to sponsor Adele and help us raise these vital funds, visit her online donation webpage
Follow RCVS Knowledge's social media to see regular updates on her training and fundraising. If you are watching the event, keep an eye out for Adele let us know if you spot her on twitter: @RCVSKnowledge