8 August 2017
RCVS Knowledge is delighted to announce Professor Peter Cockcroft as the new Editor-in-chief for Veterinary Evidence.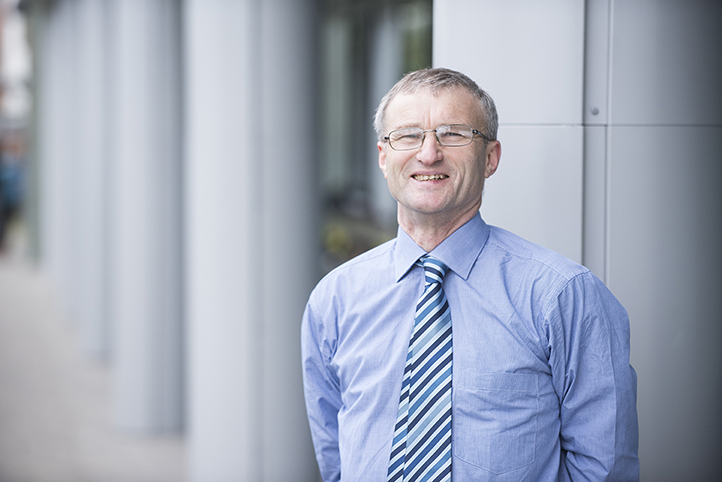 Peter co-wrote the first book on EBVM – the Handbook of Evidence-Based Veterinary Medicine – which introduced the concept to the profession in 2003.
He has since published four other veterinary books, including 2007's Handbook of Clinical Veterinary Research, and over 50 scientific articles, seven of which are specific to EBVM.
A world-renowned expert on the subject, Peter has delivered numerous presentations to professional associations across the globe, as well as nationally.
"Since Mark Holmes (co-author) and I published our handbook on EBVM in 2003, many advances have been made in promoting and supporting the adoption of the process within the profession," said Peter, who has previously reviewed on five journals, including Veterinary Record.
"Veterinary Evidence is an important resource to facilitate 'research into practice'. As the new Editor-in-chief of the journal I would like to build on its excellent foundations to date and further develop its national and international reputation."
Peter is Professor of Veterinary Education within the School of Veterinary Medicine at the University of Surrey, where he is responsible for the design, delivery and development of the veterinary curriculum.
His previous position was at the School of Animal and Veterinary Sciences, University of Adelaide, South Australia where he was Professor of Ruminant Health, Head of the Production Animal Health Department and Associate Head (academic). Peter has held academic positions within the Department of Veterinary Medicine, University of Cambridge and the Medical University of Southern Africa. He has spent eight years in private practice.
An experienced production animal clinician and academic, Peter is a Doctor of Veterinary Medicine and Surgery, a Diplomate of the European College of Bovine Health Management and a European College Veterinary Specialist. Last year, he gained an MBA from the Australian Institute of Business.
Peter will lead the strategic development of the journal, working closely with the Editorial Board and Managing Editor to solicit high-quality research and articles.
We are excited to welcome Peter on board and look forward to further establishing Veterinary Evidence as the go-to resource in Evidence-based Veterinary Medicine.