4 August 2016
The implementation of evidence based veterinary medicine (EBVM) is a challenge for those in general practice in the UK. The difficulties facing medical doctors when adopting evidence based medicine are quite well documented, but the nature of the barriers facing veterinary surgeons is less well understood. The Royal Veterinary College is currently running two projects on the adoption of evidence based veterinary medicine.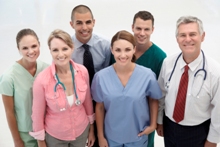 A final year student at the Royal Veterinary College, Elisabeth Galligan – under the supervision of Professor Adrian Boswood, assisted by Lecturer in Business Dr Elizabeth Jackson, is undertaking a survey to try to identify the barriers perceived by those working in veterinary practice in the UK.
It is hoped that a better understanding of these barriers will make it easier for them to subsequently be overcome, thus assisting primary care practitioners to more effectively apply evidence in practice. The results of this study will be summarised in a written report of the research project and will provide pilot data for a more detailed survey that will be conducted by Dr Jackson later this year.
Dr Jackson's study, generously funded by RCVS Knowledge, will expand upon Elisabeth's findings to build a business case for EBVM and reflect upon the non-clinical benefits it brings to veterinary practice.
We would welcome the participation of anyone working in general practice in the United Kingdom – whatever their opinion of, and expertise in EBVM.
In order to participate in Elisabeth's survey please follow the link below.
http://www.surveygizmo.com/s3/2930840/New-Survey
Thanks for taking part.