16 November 2016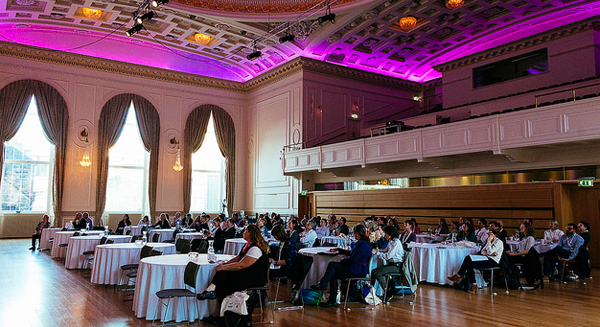 Veterinary Evidence Today 2016 was an unrivalled event in the veterinary calendar, where the international veterinary community met in the heart of beautiful Edinburgh to share progress and discuss the opportunities and challenges of applying evidence-based principles in practice.

Our primary goal was to increase understanding of EBVM alongside other veterinary-relevant knowledge and to introduce and provide resources that will support your own contributions to EBVM.

Thank you to all those who attended Veterinary Evidence Today 2016. We hope that the delegates found the sessions informative and worthwhile.

It was a pleasure to host all the attendees, whose enthusiasm and passion for EBVM made the three days incredibly productive and fun. We thank you for all your feedback; be assured that we give great consideration to your suggestions. There is still time to complete a feedback form, please click here.


"I have been immensely impressed with the quality and breadth of presentations we have had at Veterinary Evidence Today 2016. Edinburgh provided excellent networking opportunities and has hopefully sparked future collaborations and has been a catalyst for future developments in EBVM."

Chris Gush, Executive Director, RCVS Knowledge.

We would like to extend a special thanks to our speakers who have worked collectively to provide us with a better understanding of EBVM. Going forward we are sure the dissemination of this knowledge will allow us to strengthen the cause of EBVM and veterinary knowledge worldwide.

Veterinary Evidence Today 2016 also offered an extraordinary range of social activities alongside the 2016 conference programme. Including the first ever RCVS Knowledge 'Sceptical Vets', the evening included lively debates and networking outside the formality of the conference. As well as the inaugural black-tie Evidence Awards – including a three course meal and Ceilidh dancing!

Slidecasts of the conference sessions will be available online from 21st of November here. You can also check out our photography from the event.





Have you been inspired?

- Click here to find out more about our Journal – Veterinary Evidence – and how to start writing your own Knowledge Summaries.
- Tell us what you enjoyed about #VET2016 and what knowledge you'll take away to practice in a video testimonial, to help us spread the word of EBVM.
- Click here to learn about what grants RCVS Knowledge offer and,
- Continue your professional learning with our library membership.