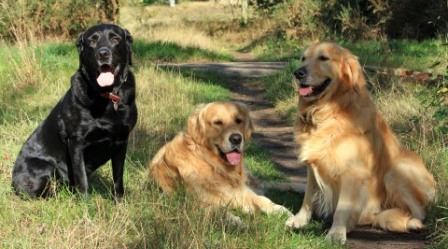 Myxomatous mitral valve disease is common in older and small breed dogs. Here is a selection of references on current studies and treatment options, including the effect of pimobendan in dogs - the latest study by A. Boswood.


Fact sheets:
Open access references:
Other recent studies:
More references from a search on CAB Abstracts are available to download from our 'Related documents' box.
Sewell, D. (2017) Myxomatous mitral valve disease in dogs part 2: management. Companion Animal, 22(2), pp. 60-70
Sewell, D. (2016) Myxomatous mitral valve disease in dogs part 1: features and diagnosis. Companion Animal, 21(12), pp. 668-677
Apple, S.M. et al. (2016) Effects of pimobendan on myocardial perfusion and pulmonary transit time in dogs with myxomatous mitral valve disease: a pilot study. Australian Veterinary Journal, 94(9), pp. 324-328
Lake-Bakaar, G.A. et al. (2015) Effect of pimobendan on the incidence of arrhythmias in small breed dogs with myxomatous mitral valve degeneration. Journal of Veterinary Cardiology, 17(2), pp. 120-128
Mattin, M.J. et al. (2015) Degenerative mitral valve disease: survival of dogs attending primary-care practice in England. Preventive Veterinary Medicine, 122(4), pp. 436-442
A critically appraised topic on the treatment with pimobendan for cats

Taurisano, N. (2013) Does treatment with pimobendan increase survival time for cats with congestive heart failure due to naturally occurring cardiac disease? Banfield Journal, 9(3), pp. 3-6 [last accessed 16/12/2016]
Image: Black labrador and two golden retriever dogs sitting in the woods. License: Public Domain. Author: Karen Arnold.