The veterinary profession has a relatively high suicide rate compared to other professions and the general public. Over the past decade RCVS Knowledge has added its support to initiatives investigating mental health issues, and permanent support services such as Vet Helpline.
In December 2014, RCVS launched the Mind Matters Initiative, to help address mental health and wellbeing issues within the veterinary profession.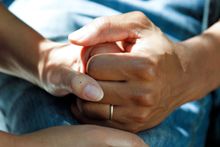 Statistics about mental health within the UK veterinary profession [PDF 907KB]
Junior vets in universities survey report [1.07 MB]
Mental health - to help our colleagues, do we need to change ourselves? A topic of discussion on Vet Futures
Helplines and support services
References of recent publications
Mamo, E. (2016) Why creating a mentally healthy workplace is so important in veterinary practice. In Practice, 38(7), pp. 355-357
Hubbard, R. (2016) A veterinary focus on well-being. VN Times, 16(7), pp. 16-17
Halliwell, R.E.W. et al. (2016) Stress in new graduates: can the profession do more to help? Veterinary Record, 178(25), pp. 635-636
Bonner, J. (2016) Physician, heal thyself. Companion, May, pp. 24-27
Nett, R.J. et al. (2015) Risk factors for suicide, attitudes toward mental illness, and practice-related stressors among US veterinarians. Journal of the American Veterinary Medical Association, 247(8), pp. 945-955
Drake, A.S., Hafen, M. Jr. and Rush, B.R. (2014) Promoting well-being among veterinary medical studnets: protocol and preliminary findings. Journal of Veterinary Medical Education, 41(3), pp. 294-300
A selection of references about the subject is available to download from our 'Related documents' box.
(Photo: This work has been released into the public domain by its author, Daniel Sone (Photographer). This applies worldwide. In some countries this may not be legally possible; if so: Daniel Sone (Photographer) grants anyone the right to use this work for any purpose, without any conditions, unless such conditions are required by law.)