Horse passports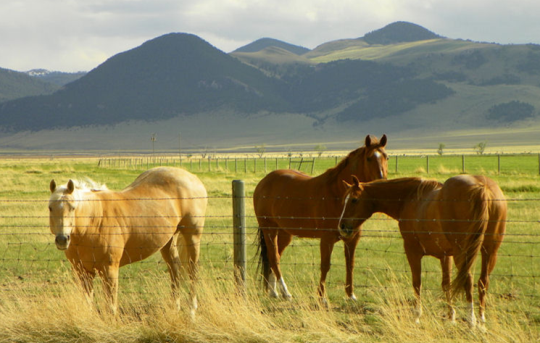 All horses, ponies and donkeys must have a horse passport.
News
For more information
Relevant legislations
References
1. Confusion over horse passports (2013). Veterinary Record, 173 (11), p. 258
2. Boden, L. A. et al. (2013) An online survey of horse-owners in Great Britain. BMC Veterinary Research, 9, p. 188
3. Gibbens, N. (2013) Exploring opportunities to do things differently. Veterinary Record, 173 (8), pp. 179-181
4. Jones, P. And Chandler, K. (2013) Horse passport survey. Veterinary Record, 172 (14), p. 370
5. Robin, C. A. et al. (2013) The accuracy of the National Equine Database in relation to vector-borne disease risk modelling of horses in Great Britain. Equine Veterinary Journal, 45 (3), pp. 302-308
More references from CAB Abstracts database on issues relating to horse passports is available to download from our 'Related documents' box.
Photo: Beautiful horses gathering in the beautiful treasure state of Montana, by Sarah Afshar. This file is licensed under the Creative Commons Attribution-Share Alike 3.0 Unported license.