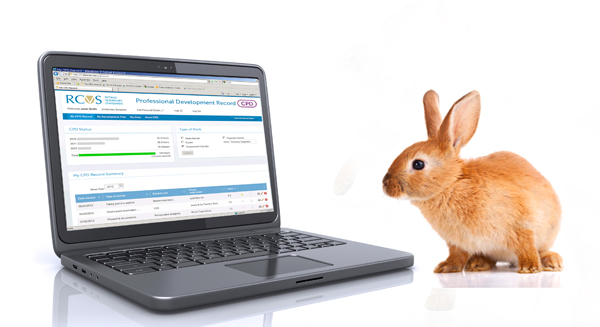 The RCVS Code of Professional Conduct for Veterinary Nurses makes it clear that all veterinary nurses are obliged to maintain and continue to develop their professional knowledge and skills. The required minimum CPD is 45 hours in any three-year period with an average of 15 hours per year.


What is Continuing Professional Development and why is it necessary?
Lifelong learning for veterinary nurses
CPD Champions blog - vets and veterinary nurses writing about a range of issues relating to CPD
Bonner, J. (2015) CPD on the record. Companion, January, pp. 8-9
Ackerman, N. (2014) Online learning: innovations in e-CPD and e-learning for VNs. VN times, 14(6), p. 16
Andrews, F. (2014) A new year begins, but the learning continues. Veterinary business journal, 130, pp. 6-8
Page, J. (2013) CPD - the Diploma in Advanced Veterinary Nursing. Veterinary Nursing Journal, 28(5), pp. 167-168
Branscombe, L. and Lumbis, R. (2010) Evaluating the need for continuining professional development (CPD). The veterinary nurse, 1(1), pp. 4...11
Free CPD resources
Eye on EBVM
In a series of articles, RCVS Knowledge is offering advice and ideas to RVNs on how to ensure EBVM is adopted in clinics.
Belle, J. (2017) Top tips on how to run a journal club, VN Times, 17(3), p. 4
Learning resources for RVNs

The RCVS Knowledge Library has a wealth of electronic and print resources to support your CPD, postgraduate study and to help you keep up to date with the latest research. Anyone is welcome to visit us and use our resources.

If you would like to access our electronic resources and access full-text journal articles from home then RVNs can join the library for a small, heavily subsidised, annual fee.
Upcoming events for VNs
Books in the RCVS Knowledge Library

Check our library catalogue for more resources for VNs.
Girling, Simon J. (2013) Veterinary Nursing of Exotic Pets. Oxford : Wiley-Blackwell. 2nd ed.
Wuestenberg, Kimm (2012) Clinical Small Animal Care: Promoting Patient Health Through Preventative Nursing. Oxford : Wiley-Blackwell
Coumbe, Karen M. (2012) Equine Veterinary Nursing. Oxford : Wiley-Blackwell. 2nd ed.
Welsh, Liz (ed.) (2009) Anaesthesia for Veterinary Nurses. Oxford : Wiley-Blackwell. 2nd ed.
Lake, Terry and Green, Nicola (2009) Essential Calculations for Veterinary Nurses and Technicians. London : Elsevier Butterworth Heinemann. 2nd ed.
Gaudiano, Frances (2005) Veterinary Dermatology: a Manual for Nurses and Technicians. London : Elsevier Butterworth Heinemann
Turner, Sally (2005) Veterinary Ophthalmology: a manual for nurses and technicians. London : Elsevier Butterworth Heinemann