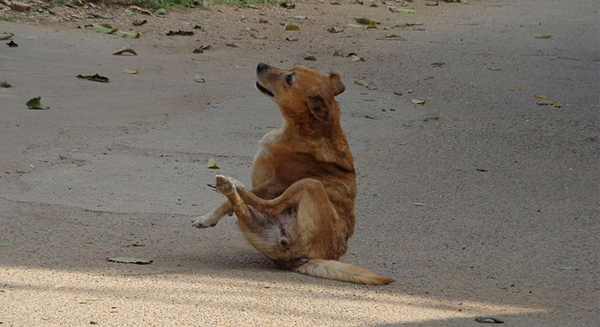 Systematic reviews
A reference list of systematic reviews on canine dermatology is available on VetSRev - the database of veterinary systematic reviews produced by the Centre for Evidence-Based veterinary Medicine (accessed 9/3/2016).
A selection of journal references - online full-text available to library members

A list of additional references from a search on Cab Abstracts database is available to download from the 'Related documents' box.
Paterson, S. (2015) Treatment options in atopic dermatitis in dogs and cats - evidence-based decisions. Companion Animal, 20 (6), pp. 324-332
Santoro, Domenico ... et al. (2015) Review: pathogenesis of canine atopic dermatitis: skin barrier and host-micro-organism interaction. Veterinay Dermatology, 26, 84-e25
Canine atopic dermatitis: diagnosis and management [CPD article] (2014). The Veterinary Nurse, 4(10), pp. 594-601
Craig, Mark (2009) Canine skin disease - using the right shampoo. Veterinary Nursing Journal, 24(5), pp. 39-45
You can download the A-Z list of electronic journals available to library members from the 'Related documents' box, or view them online. Twelve months Library membership for vets and veterinary nurses is £115 and £45 respectively.
Open access and free access resources

Check our list of open access and free access veterinary resources.
Books from the library
Noli, Chiara; Foster, Aiden and Rosenkrantz (eds) (2014) Veterinary allergy. Oxford: Wiley Blackwell
Koch, Sandra N.; Torres, Sheila M.F. and Plumb, Donald C. (2012) Canine and feline dermatology drug handbook. Oxford: Wiley Blackwell
Miller, William H.; Griffin, Craig, E. and Campbell, Karen L. (eds) (2013) Muller & Kirk's small animal dermatology. St Louis, Missouri: Elsevier Mosby
Briggs, Martin (2012) Small animal dermatology. Magaliessig, South Africa: VetMed
More books on canine dermatology available to borrow from the Library.
Postal loan is one of many services that the RCVS Knowledge Library provides if you can't visit the Library. All visitors to the Library are welcome to make use our on-site resources, services and facilities.
Image: Dog scratching itself, in Domlur, Bangalooru. Author: Sahilrathod. This file is licensed under the Creative Commons Attribution-share Alike 4.0 International license.