Exploring the topic of caesarean section in dogs - anaesthetic protocols, pharmacological and physiological changes, risk factors, and neonatal survival rates.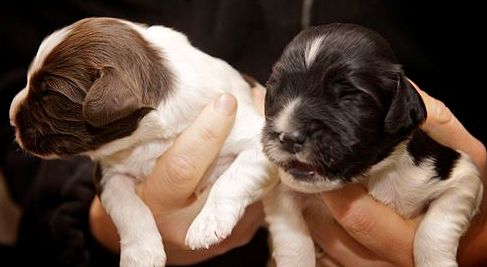 Ethical guidance
British Veterinary Association - Conformational changes and caesareans: reporting to the Kennel Club (last accessed 5/8/2015)
The Kennel Club - Caesarean operations and procedures which alter the natural conformation of a dog (last accessed 5/8/2015)
RCVS Code of Professional Conduct for Veterinary Surgeons - 14. Client confidentiality
14.4 Registration of a dog with the Kennel Club permits a veterinary surgeon who carries out a caesarean section on a bitch, or surgery to alter the natural conformation of a dog, to report this to the Kennel Club.
Selection of references
Heimendahl, A. von (2014) Emergency caesarean section in the canine patient. Companion, December, pp. 12-13
Metcalfe, S. et al. (2014) Multicentre, randomised clinical trial evaluating the efficacy and safety of alfaxalone administered to bitches for induction of anaesthesia prior to caesarean section. Australian Veterinary Journal, 92(9), pp. 333-338
Max, A. and Jurka, P. (2013) Effectiveness of obstetric procedures in miniature dogs. Bulletin of the Veterinary Institute in Pulawy, 57(3), pp. 419-423
Goericke-Pesch, S. and Wehrend, A. (2012) New method for removing mucus from the upper respiratory tract of newborn puppies following caesarean section. Veterinary Record, 170(11), pp. 289
Lopate, C. (2010) Dystocia management in the bitch: medical vs. surgical intervention. Small animal and exotics. Proceedings of the North American Veterinary Conference, Orlando, Florida, USA, pp. 1423-1427
Evans, K.M. and Adams, V.J. (2010) Proportion of litters of purebred dogs born by caesarean section. Journal of Small Animal Practice, 51(2), pp. 113-118
Otero, P. (2009) Anaesthesia for caesarian secton: an evidenced based approach to choosing drugs. 34th World Small Animal Veterinary Association Congress, Sao Paulo, Brazil, 21-24 July
Bergstrom, A.et al. (2006) Incidence and breed predilection for dystocia and risk factors for cesarean section in a Swedish population of insured dogs. Veterinary Surgery. 35(8) pp. 786-91
Luna, S.P.L. et al. (2004) Effects of four anaesthetic protocols on the neurological and cardiorespiratory variables of puppies born by caesarean section. Veterinary Record, 154(13), pp. 387-389
More references on the topic are available to download from our 'Related documents' box.
Image: Newly born police puppies. This file is licenced under the Creative Commons Attribution-Share Alike 2.0 Generic licence. Author: West Midlands Police from West Midlands, UK.