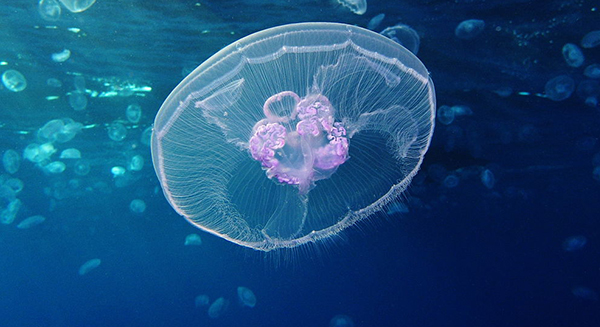 Reporting of wildlife sightings
Asian hornets - Defra has launched a new app, Asian Hornet Watch, for the public to report possible sightings quickly and easily, to help prevent the spread of this invasive species
Jellyfish - Marine Conservation Society published a Jellyfish Identification Guide [PDF 1.1 MB] and an online sighting report form
Oak Processionary Moth Caterpillars - Forestry Commission England have produced information for the public about how to stay safe and ways to report possible sightings [PDF 388 KB]
Information support
References on bites, stings, venoms and toxic animals
Stings
Swaran et al. (2013)Therapeutic management of bee stinging in horses. Veterinary Practitioner, 14 (1), pp. 67-69
Fitzpatrick, K.T. and Flood, A.A. (2006) Hymenoptera stings. Clinical Techniques in Small Animal Practice, 21 (4), pp. 194-204 [online full-text available to Library members]
Cousquer, G. (2006) From bee stings to adder bites: all you need to know. VN Times, 6 (9), pp. 22-23
Bites
Castro, P.D.J and Wright, I. (2016) Fleas and fly bite sensitivity: what every nurse needs to know. The Veterinary Nurse, 7 (7), pp. 378-384 [online full-text available to Library members]
Sutton, N. M., Bates, N. and Campbell, A. (2011) Canine adder bites in the UK: a retrospective study of cases reported to the Veterinary Poisons Information Service. Veterinary Record, 169 (23), pp. 607
Venoms and toxic animals

More references are available to download from our 'Related documents' box.
Online full-text available to Library members

A range of library membership packages is available and MRCVS vets and RVNs can join the library for a heavily subsidised, annual fee.
Image: Moon jellyfish (Aurelia aurita) at Gota Sagher (Red Sea, Egypt). Author: Alexander Vasenin. This file is licensed under the Creative Commons Attribution-Share Alike 3.0 Unported license.