The Times Scotland reported a pilot project between police and vets in Scotland aiming to uncover cases of domestic violence. It reports that pets are sometimes tortured and killed in households where domestic abuse occur.
Vets are being trained by police to recognise possible signs of abuse and to report them if they suspect an animal's injuries are deliberate.
Useful references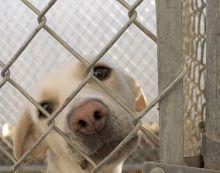 Open access report:
Book chapters
Tiplady, C. (2013) Animal abuse: helping animals and people. Wallingford: CABI. Library members can access the following full-text chapters via VetMed Resource, from within the Library members' area.
Chapter 1: What is animal abuse?
Chapter 19: Humane euthanasia
A selection of references
Intarapanich, N.P. et al. (2016) Characterization and comparison of injuries caused by accidental non-accidental blunt force trauma in dogs and cats. Journal of Forensic Sciences, online 3 March 2016, doi: 10.1111/1556-4029.13074 [online access available to library members]
Tong, L.J. (2014) Fracture characteristics to distinguish between accidental injury and non-accidental injury in dogs. Veterinary Journal, 199 (3), pp. 392-398 [online access available to library members]
Siqueira, A. de et al. (2012) Non-accidental injuries found in necropsies of domestic cats: a review of 191 cases. Journal of Feline Medicine and Surgery, 14 (10), pp. 723-728 [online access available to library members]
McGuinness, K., Allen, M. and Jones, B. R. (2005), Non-accidental injury in companion animals in the Republic of Ireland. Irish Veterinary Journal, 58 (7), pp. 392-396

More references is available from our 'Related documents' box.

In the Library, we have the following books:
Munro, Ranald and Munro, Helen M.C. (2008) Animal abuse and unlawful killing: forensic veterinary pathology. London: Saunders Elsevier.
Beetz, Andrea M. and Podberscek, Anthony L. [eds] (2005) Bestiality and zoophilia: sexual relations with animals. West Lafayette, Indiana: Purdue University Press.
Ascione, Frank R. and Arkow, Phil [eds] (1999) Child abuse, domestic violence, and animal abuse: linking the circles of compassion for prevention and intervention. West Lafayette, Indiana: Purdue University Press.
Linzey, Andrew [ed] (2009) The link between animal abuse and human violence. Brighton: Sussex Academic Press.
Olson, Patricia [ed] (1998) Recognising & reporting animal abuse: a veterinarian's guide. Englewood: American Humane Association.
Merck, Melinda D. [ed] (2007) Veterinary forensics: animal cruelty investigations. Oxford: Blackwell Publishing Ltd.