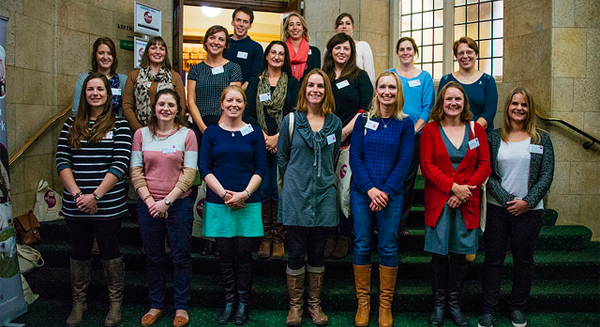 It's important to us that all members of the veterinary profession should be able to access our events, and have been delighted to offer bursaries to veterinary students and veterinary nurses for EBVM Skills Day.
The bursaries awarded to veterinary students, provided a ticket to Skills Day and reimbursement of travel costs for attending the event. As part of the award, successful applicants will complete a Knowledge Summary using the new EBVM Learning resource- launched at the event.
The bursaries were awarded to:
Mr Peter Kilfeather- University of Bristol
Ms Andrea Faure Beaulieu- University of Zurich
Ms Valentine Jacot- University of Zurich
Ms Alexandra Penelas- University of Zurich
RCVS Knowledge also provided bursaries for veterinary nurses:
Ms Susan Badger
Mrs Debbie Gray
Mrs Rebecca Jones
Ms Donna Lewis
Miss Jill MacDonald
Mrs Alison Mann
Miss Hayley Walters
Miss Stephanie Worsley
Our event partners Vets4Pets & Companion Care kindly sponsored several veterinary staff members from Harper Adams University to attend Skills Day. These bursaries were awarded to:
Dr Louise Buckley
Ms Caroline Bromley
Mrs Helen Cartlidge
Ms Helen Gauchwin
Mrs Susan Howarth
Ms Victoria Johnson
Ms Suzanne May
Ms Bethan Pinhey
Ms Alison Pyatt
Ms Faye Reade
As part of our on-going commitment to ensuring that EBVM reaches everyone in the profession, we plan to offer bursaries at our next major event Veterinary Evidence Today in November 2016.
If you would like to apply for a bursary please email Kate Jefferies - kate@rcvsknowledge.org to register your interest.
If you are interested in sponsoring one of our bursary packages, please email Sarah Gilmour - sarah@rcvsknowledge.org for more information.