What are the guiding principles of the Knowledge Groups?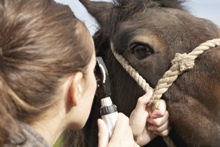 There is no one-size-fits-all approach for Knowledge Groups, and members can shape their individual partnerships to respond to challenges in their particular area. However, the following are integral features of all Knowledge Groups:
The principle that good quality evidence should govern veterinary care and that Knowledge Summaries are integral to the dissemination of "just-in-time" knowledge;
The principle that EBVM resources should benefit those who directly care for animals: their owners and their vets and vet nurses;
Absolute transparency of methods and of interests;
A collaborative voluntary spirit shared by enthusiastic teams of mixed backgrounds and expertise which are coordinated in ways that minimise duplication of effort;
A commitment to liaise with the EBVM Network including other Knowledge Groups; and
The understanding that the EBVM Network will take overall responsibility for administration, collating and disseminating the core outputs (Knowledge Summaries, others), to ensure common standards and leave the Knowledge Groups free to perform their key functions.