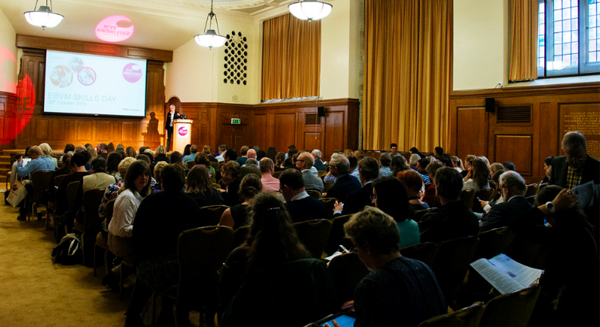 Save the date! 15 November 2017, London.
The RCVS Knowledge team are proud to announce that we will be holding a second Skills Day later this year focusing on quality improvement.
The event will be held on the 15th November, the day before the commencement of the London Veterinary Show, we invite all those that work in veterinary practice to attend.
We anticipate that the event will run from 10.00hrs – 16.00hrs, allowing those attending from further afield to arrive in London on the day, attend our Skills Day and still have time to relax and prepare for the busy LVS schedule.
The Skills Day event will explore how the principles of quality improvement can be applied to every day practice. Breakout sessions will include facilitated workshops where delegates will have the opportunity to see real life examples, ask questions, and explore how QI techniques can be incorporated into their practice.
More details, including how to book will be available in the coming weeks – follow us on Twitter to hear the latest news.