Jacqui Molyneux - Event Chair
Back to the top
Mark Baker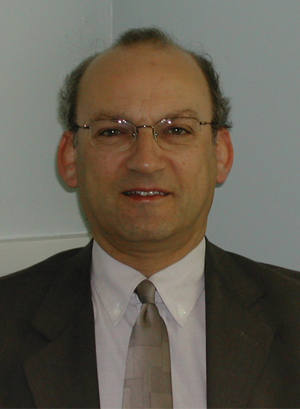 Professor Mark Baker is the Director of the Centre for Clinical Practice which includes the Clinical Guidelines programme and the Medicines and Prescribing Centre. He joined the staff of NICE in 2009 as Consultant Clinical Adviser to the Internal Guidelines Team and took up his post as Director of CCP in April 2012.
Mark qualified in Medicine in 1973 and has postgraduate qualifications in general medicine and public health medicine.
In a wide ranging career in the NHS, he has held the following posts:
Chief Executive, Bradford Teaching Hospitals NHS Trust
Regional Director of Research and Development, Yorkshire
Medical Director, North Yorkshire
Director, Yorkshire Cancer Network
Medical Director, West Yorkshire SHA
Director, Clinical Centre for Cancer, Leeds Teaching Hospitals
Medical Adviser to DH on cancer
He has also held senior (chair level) academic appointments at the Universities of Bradford, Leeds and York.
He has been extensively involved in the development of NICE Guidance including the Cancer Service Guidance programme, as chair of the guideline development groups on prostate cancer and lung cancer and in his current post.
He is a Fellow of the Royal College of Physicians and a Fitness to Practice Panellist for the General Medical Council.
Back to the top
Clare Boulton
Clare Boulton has been Head of Library & Information Services (LIS) at RCVS Knowledge since April 2008, following 16 years working in academic libraries.
LIS provides a specialist library and information service to the practising veterinary community which, as well as providing access to evidence based resources, provides support for practitioners to develop their search skills.
Clare has a Diploma in Library & Information Studies from Manchester Polytechnic and an Open University Diploma in Management Studies. She is a Chartered Member of CILIP, the Chartered Institute of Library and Information Professionals.
Rachel Dean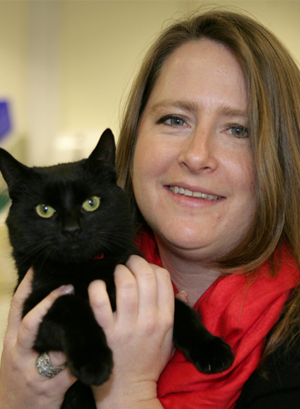 Dr Rachel Dean is the founding Director of the Centre for Evidence-based Veterinary Medicine at the School of Veterinary Medicine and Science at the University of Nottingham.
She leads a multidisciplinary research team dedicated to the promotion of EVM in practice. She is also a Clinical Associate Professor of Feline Medicine and the founding chairperson of the Association of Charity Vets.
Rachel is currently studying for a MSc in Evidence-based Healthcare at the University of Oxford.
Richard Evans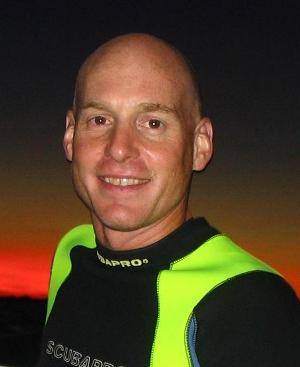 Richard Evans is currently president-elect of the Veterinary Orthopedic Society and adjunct professor of orthopaedic surgery at the University of Missouri. He is a former associate professor of production animal medicine at Iowa State University, College of Veterinary Medicine. Rich has a long history of talks and publications in EBVM, and he has co-authored over 100 peer-reviewed veterinary articles.
Along with a PhD in biostatistics, Rich earned certificates in journalism and copyediting. As Editor-in-Chief, Rich is responsible for managing and publishing the evidence-based scientific content for RCVS Knowledge.
Mark Holmes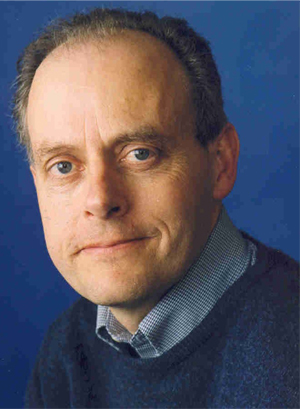 Mark Holmes is a Reader in Microbial Genomics & Veterinary Science at Cambridge University and has a long standing interest in evidence-based veterinary medicine and veterinary clinical research.
He graduated from Cambridge in 1985 and after a brief period in general practice returned to Cambridge to study for a PhD in canine immunology. His recent work has focussed on bacterial genomics, and in particular his group's recent discovery of a novel MRSA. He is co-author (with Prof. Peter Cockcroft) of the Handbook of Evidence-Based Veterinary Medicine, and the Handbook of Veterinary Clinical Research.
He runs the Cambridge Research Outreach Program at the University of Cambridge which provides training for veterinary practitioners wishing to undertake clinical research.
Elizabeth Jackson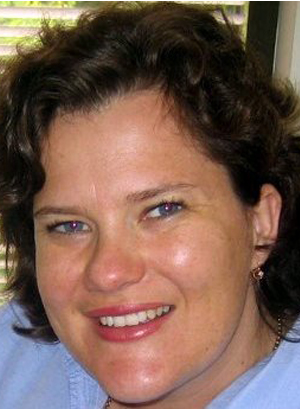 Upon completing agribusiness marketing under-graduate studies in Western Australia, Elizabeth spent time working in various aspects of the grain industry: operations, human resource management and biotechnology. During this time, she was studying for an MBA degree. Elizabeth then went back to full-time PhD study to research the behavioural determinants of farmers and their attitudes to using forward contracts for selling wool. This qualification led to a lectureship at Newcastle University (UK) where Elizabeth lectured in agribusiness management, food marketing and supply chain systems while supervising PhD students and participating in various agribusiness and adult learning-related research projects.
Elizabeth joined the Royal Veterinary College as a Lecturer in Business in February, 2014, and has since been developing business teaching for the College's BVetMed, Veterinary Nursing, BSc BioVeterinary Science and distance learning students as well as researching animal welfare in live sheep supply chain, farmer attitudes towards animal health and assessing veterinary business practice needs to improve veterinary education.
Tim Mair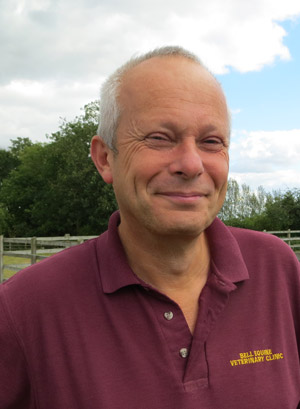 Tim graduated from the University of Bristol in 1980. Following a spell in general practice he returned to Bristol as a Horserace Betting Levy Board Research Training Scholar to undertake research into equine immunology and respiratory diseases. He obtained a PhD in 1986 and then stayed at Bristol as a Wellcome Trust Lecturer in equine medicine.
He returned to equine practice in 1989, joining Bell Equine Veterinary Clinic in 1993 and becoming a partner in 1995. His main interests are equine internal medicine, soft tissue surgery and MRI. He has Diplomas from the RCVS in Equine Internal Medicine and Equine Soft Tissue Surgery, and is a founding Diplomate of the European College of Equine Internal Medicine. He became an Associate of the European College of Veterinary Diagnostic Imaging in 2011.
He has been editor of Equine Veterinary Education since 1996. He has published over 150 articles in peer-reviewed journals, as well as other articles and book chapters. He has co-authored or co-edited a number of textbooks on equine medicine and surgery.
Celia Marr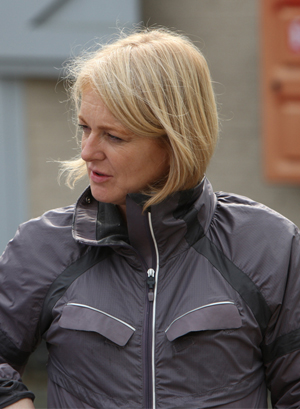 Celia is based at Rossdales Equine Hospital and is an Honorary Professor in the University of Glasgow Veterinary School and is Editor-in-chief of the Equine Veterinary Journal. She graduated from the Glasgow University Veterinary School in 1985, then remained in Glasgow to complete both Masters and PhD degrees. She spent time at the New Bolton Center, University of Pennsylvania, University of Cambridge Veterinary School, Valley Equine Hospital, Lambourn and the Royal Veterinary College. She is a Diplomate of the European College of Equine Internal Medicine and has clinical interests in cardiology, medical imaging and internal medicine. She has published research papers and educational material relating to a range of medical disorders of the horse, including editing a book on Cardiology of the Horse, the 2nd edition of which has recently been published.
Jacqui Molyneux - Event Chair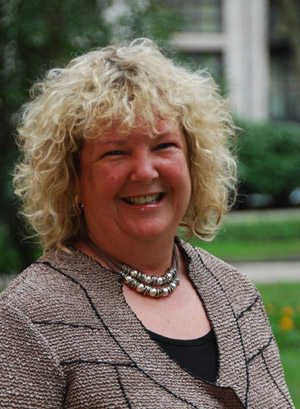 Jacqui graduated from Bristol University in 1981 and immediately went in to small animal practice in Liverpool. She is now MD of Prince Bishop Veterinary Centre. Jacqui achieved her Certificate in Small Animal Surgery in September 2000 and continues to have a special interest in surgery. She has been a Member of RCVS Council since 2006 and was RCVS President in 2012. She has been Chair of the RCVS Knowledge Board of Trustees since 2014. She has a wide range of veterinary commitments including chairing the Practice Standards Group and being a Veterinary Advisor for the Alternative Dispute Resolution. Her other charity commitments include being very active in Rotary Club, holding a major District post .
Pam Mosedale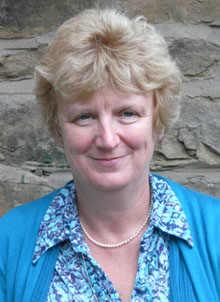 Pam qualified from RVC. She was a partner in a Veterinary Hospital for 17 years. Pam was a Practice Standards (PSS) inspector from the start of the BSAVA scheme and became an RCVS PSS Inspector when they took over the scheme in 2005. Pam was Senior PSS Inspector until she became a Veterinary Investigator. She is also a joint editor of the BSAVA Guide to the Use of Veterinary Medicines and an SQP assessor for AMTRA. She organises SQP webinars. Pam does some small animal locum work.
Kristen Reyher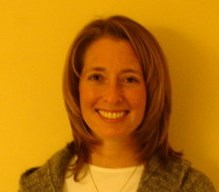 Kristen Reyher is a Senior Lecturer of Farm Animal Science at the School of Veterinary Sciences, University of Bristol. She has worked in livestock practice in three countries, and holds a doctorate of veterinary medicine from Cornell University as well as a PhD in veterinary epidemiology from the Atlantic Veterinary College in Prince Edward Island, Canada.
Kristen is the principal investigator for the Global Resource for Online EBVM Learning project funded by RCVS Knowledge. Her past accomplishments include successfully organising the data collection platform for Canada's largest livestock research effort through the Canadian Bovine Mastitis Research Network. She currently leads an interdisciplinary research group focussed on antimicrobial resistance as well as directs the first studies applying a counselling style called Motivational Interviewing to veterinarian-client communication.
Nick Royle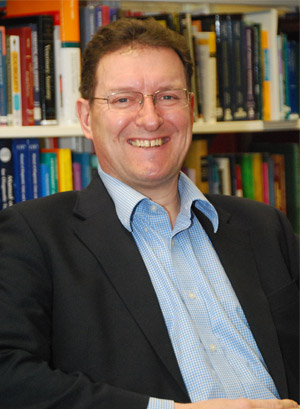 Nick is Executive Director of RCVS Knowledge, an independent charity that partners with the RCVS to provide a specialist library and information service to the practising veterinary community; to manage the RCVS Historical Collection, currently embarking on a major digitisation project; and leading a new global network to inspire, innovate and implement the art and science of evidence-based veterinary medicine worldwide.
Previously Nick has worked in the mining and IT industries, and served as a Captain in the Royal Artillery. More recently, he was for nearly nine years CEO of The Cochrane Collaboration, an international health care charity with 30,000 contributors linked to 95 centres in over 120 countries, and the global leader in evidence based medicine in human health. Nick led the organisation through a period of considerable growth and consolidation, and during his tenure its primary publication, the medical journal Cochrane Database of Systematic Reviews attained an impact factor of over 6, and was ranked in the top ten of the prestigious ISI category 'Medicine, General and Internal', alongside journals such as JAMA, Lancet and the BMJ.
Nick is married with two children, lives in the Cotswolds, and has an unhealthy interest in old Land Rovers.
Bradley Viner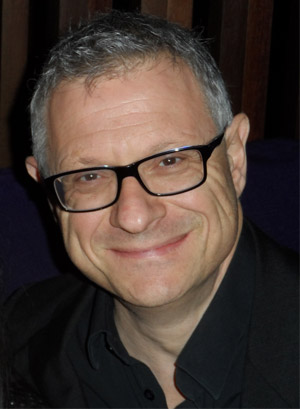 Bradley qualified from the Royal Veterinary College in 1978 and after a year working as an assistant established his own small animal practice in Pinner, Middlesex. This has now grown to a group of five practices in North West London, employing approximately 40 support staff and nine veterinary surgeons, including his son, Oliver.
He has been involved in a wide variety of media and PR work on radio, television, books and the press. He is best known within the veterinary profession for his regular 'Reflections' column in the Veterinary Times.
His passion is for recognition of the skills required to become an advanced general practitioner, and to that end completed an MSc and then a Professional Doctorate with Middlesex University, concentrating on the application of clinical auditing to the veterinary profession.