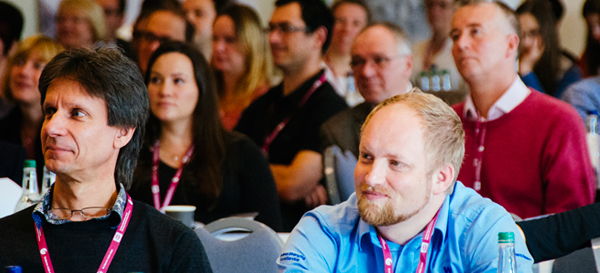 Nearly 250 delegates from 15 countries attended the 1st International EBVM Network Conference (EBVM 2014) which ran from 23-24 October at the Beaumont Estate in Windsor, UK. The event was the first official meeting of the EBVM Network and featured more than 50 talks on evidence-based veterinary practice.

The conference was focussed on developing collaborations between professionals in practice, industry, not-for-profit organisations and academia, in order to make more evidence-based tools and resources available to front-line practitioners.

The conference programme included talks on extracting useful information from practices' electronic medical records, evidence-based guidelines to treat atopic dermatitis and for CPR, as well as presentations on specific clinical topics covered by systematic reviews.
Our news
We made some exciting announcements at EBVM 2014:
The launching of Veterinary Evidence - the EBVM Network journal
Target Grants 2, funding the development of short courses in EBVM skills
EBVM Network Grants, available in early 2015, funding projects that advance evidence-based practice
More information on EBVM 2014
What did the delegates and speakers report back from the conference?
Save the dates for our future events!